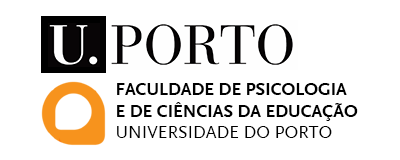 U.PORTO, founded in 1911, is one of the largest higher education and research institutions in Portugal and for several years now the most sought-after HEI, active in all fields with around 31,820 students (14% international), 2,300 academics (87% with a PhD) and researchers and 1,500 non-teaching staff. It is one of the best positioned PT HEIs in national and international rankings: Times Higher Education 2017 (501-600); ARWU 2017 (301-400); QS 2017/18 (301); Leiden 2017 (143); NTU 2017 (232); and SCImago 2017 (207). It has 14 Faculties, 1 Business School and 35 Research Units located in 3 campuses within Porto. U.PORTO is the leading producer of science in Portugal, responsible for 23% of the scientific articles produced in the country. Providing high-quality training and education is of paramount importance to the U.PORTO.
The U.PORTO also has a strong commitment towards society and has been consolidating its social responsibility through volunteering projects and the interaction with several local and regional civil associations in the organization of cultural, social and artistic activities.
Being a truly international University, with 4.421 international students from around 100 nationalities, internationalisation is one of UPorto's strategic pillars and objectives, allowing the development of existing collaborations, as well as the establishment of innovative cooperation through the creation of active links with institutions from all over the world (more than 2500 active agreements). In recent years, the U.PORTO has coordinated and been involved in several projects, namely Erasmus+ (particularly International Credit Mobility, Erasmus Mundus Joint Master Degrees, Capacity Building and Strategic Partnerships) and Erasmus Mundus projects, which have greatly contributed to the reinforcement of its internationalization process and generated new cooperation opportunities through the development of projects and initiatives with HEIs from approximately 150 countries. U.PORTO is an institution definitely opened to the world.
The Faculty of Psychology and Education at the University of Porto, FPCEUP, created in 1980, is the school where research and higher education in Psychology and Education Sciences is carried out. About 1500 students attend FPCEUP's undergraduate, master and doctoral programmes and over 1000 people come every year to attend professional training activities in the psychological and educational fields. FPCEUP has two R&D units funded by the Portuguese Foundation for Science and Technology. Since 2011, FPCEUP has participated (either as coordinator or participant) in more than 75 funded projects, from both national and international funding programmes. This represents more than 9,5M euros devoted to research funding in the scientific areas of Psychology and Education Sciences.